Meet Elena
Hello! I'm Elena, Graduate Assistant for Open Campus and Juntos based on the OSU campus. I'm here to help you and your family build a path to college and find the resources and support you need to take the next step.
I can talk with you about: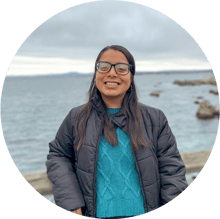 ELENA CONTRERAS
(541) - 920 - 0572 (text)
elena.contreras@oregonstate.edu
¡Se habla español!