¡Hola! Soy Emily Chavez Romero,
I am one of the Open Campus and Juntos Coordinator's here in Central Oregon serving Deschutes, Jefferson and Crook Counties. I'm here to help you and your family build a path to college and find the resources and support you need to take the next step.
¡Hola! Soy Emily, su coordinador de Open Campus y Juntos en el centro de Oregón sirviendo a los condados de Deschutes, Jefferson y Crook. Estoy aquí para ayudarlo a usted y a su familia a construir un camino hacia la universidad y encontrar los recursos y el apoyo que necesita para dar el siguiente paso.
I can talk with you about:
Emily Alejandra Chavez-Romero
Office Phone: 541.516.0270
Text Only: 541.262.6047
Email: chavezem@oregonstate.edu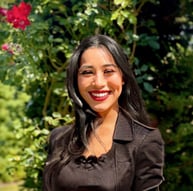 ¡Se habla español!
Teléfono de la oficina: 541.516.0270
Solo texto: 541.262.6047

Correo electrónico: chavezem@oregonstate.edu
Puedo hablar contigo sobre: