¡

Hola! Soy Nayeli Contreras,

La coordinadora de Open Campus y el programa de Juntos en el condado de Umatilla, Morrow, y Malheur. Estoy aquí para ayudarlos a usted y a su familia a construir un camino hacia la educación superior y encontrar los recursos y el apoyo que necesitan para dar el siguiente paso.

The Open Campus and Juntos Coordinator in Umatilla, Morrow, and Malheur Counties. I'm here to help you and your family build a path to college and find the resources and support you need to take the next step.
Podemos conversar sobre:
Recursos en español y programas para familias latinas (Juntos)
Mentoria universitario y profesional
Ayuda financiera y becas de apoyo
Preparación y solicitud para la universidad
Transferencia de un colegio comunitario a una universidad
Mentoria para estudiantes de high school y universitarios
Orientación de pasantías, incluido el resumé y cover letter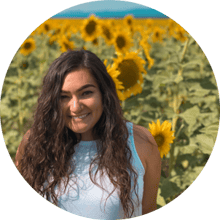 Phone 541.974.7574 Texting 541.313.3211
¡Se habla español!